This summer is proving to be a bullish one for many US stocks.
QQQ, the popular and one of the most traded Nasdaq ETFs, surged to new all-time highs on Wednesday. Prices broke to new highs, aided by a few large-cap stocks (see Featured Chart). Its correction in June, with hindsight, appears to be no more than a consolidation amidst a long-term bull trend.
Microsoft (MSFT) is continuing to be spearheading the tech sector by maintaining its long-term uptrend into record territory. This $1 trillion tech behemoth has been leading the market higher since the start of the year. In 2018, if you may recall, Apple and Amazon were the leaders. Both ceded their leadership during the Oct-Dec 2018 correction.
In markets, new leadership commonly emerges after a correction. Investors abandon tired speculative ones; and rotate into new instruments. Some of the former leaders may surpass their previous price highs as the bull market rolls on. Some, however, may not.
Look at Nvidia (NVDA). Its uptrend was decisively broken after a bout of speculative mania and it will take a lot of capital and energy to push prices all the way back above $280.
For now, I will stick to market leaders and sectors showing relative strength, such as US tech stocks at record highs. Price momentum tends to self-reinforce at a faster rate when there is no technical resistance above.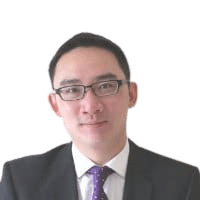 Jackson has over 15 years experience as a financial analyst. Previously a director of Stockcube Research as head of Investors Intelligence providing market timing advice and research to some of the world's largest institutions and hedge funds.
Expertise: Global macroeconomic investment strategy, statistical backtesting, asset allocation, and cross-asset research.
Jackson has a PhD in Finance from Durham University.