Trading is, in part, a waiting game.
Traders wait for new signals to come through; investors wait for new earnings report. Even new price trends take time to develop.
Right now, market participants are waiting for clear policy signals from the Fed, such as the Jackson Hole speech this Friday. But, even the Fed members themselves are unsure what to do. The latest FOMC July minute shows that members of the all-important committee are taking a careful stance about continuing easing. Some favour lower rates; some suggest 'wait and see'. No unanimous decision.
Hence it is not surprisingly to see equity markets showing choppy trends these days. The blue-chip S&P 500 Index ETF (SPY), for example, has bounced in between 280-295 repeatedly, unable to make a clear break on either side (see below). Prices are further capped below the 50-day moving average.
A similar image is seen on the Dow Jones Industrials  ETF (DIA). Prices have been fluctuating in between 250-265.
A quick look at Gold also shows its choppy trend of late. All these patters are telling us that markets are gathering strength for a break once supply are absorbed at key technical levels.
Tactically, key US equity indices are maintaining their long-term uptrends (higher lows) so I would expect prices to exhibit some modest upward drifts.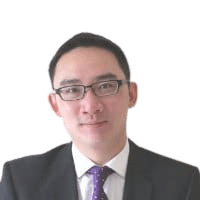 Jackson has over 15 years experience as a financial analyst. Previously a director of Stockcube Research as head of Investors Intelligence providing market timing advice and research to some of the world's largest institutions and hedge funds.
Expertise: Global macroeconomic investment strategy, statistical backtesting, asset allocation, and cross-asset research.
Jackson has a PhD in Finance from Durham University.