Lloyds Bank's share price rises on news of expansion into wealth management and investment accounts
Lloyds Banks share price rebounded on Monday as it aims to expand outside its core banking service. Last weekend, news emerged that the UK-focussed bank will be aggressively expanding into wealth management.
According to the Mail on Sunday, the boss of Lloyds's wealth management division Antonio Lorenzo wants to stop haemorrhaging capital transfers from Lloyds to other platforms such as Hargreaves Landsdown (HL).
"Every year," he said, "more than £10billion is moved from Lloyds to personal pension providers. Our ambition is that in three to five years, we want to grow to more than 10 per cent (from 3 percent) market share." The bank aims to bulk up and improve its platform services.
Certainly, the £33-billion bank has scope to increase its market share from existing providers, although competition will be tough. This latest drive follows from another Lloyds' lateral move into rental market via Citra Living.
At the time of writing, the bank share trades at 47.4p.
Lloyds Bank share price has been trending higher in recent weeks. In fact, the whole banking sector is rallying despite the market jitters as a result of spiking energy prices.
Technically Lloyds Bank has reaffirmed the round-number floor near 40p, a level reinforced by the long-term moving average.
With other bank shares already overcoming their summer peaks, such as Barclays (BARC) and RBS (RBS), Lloyds may be pulled higher into the 50p resistance. But its relative strength against these bank peers is lagging.
If you take the view that financial sectors will outperform the market in the near term, you may want to take a look at US banks too. JP Morgan (JPM) is sitting at new all-time highs. In the LSE, you can buy the iShares Financials (IUFS) that track the entire US financial stocks.
The forecast for bank stocks is generally bullish. This can be seen from number of brokers putting positive forecast on Lloyds' share. More than half of the broker panel is 'Buy' or 'Outperform'. Lloyd's share price is holding firm because of institutional support.
However, the number of 'Hold' has increased over the past year too. This means that some believe other banks may be a better bet than Lloyds.
For the first half of 2021, Lloyds' net income is about £7.6 billion. This is ample enough to support the dividend yield of 2.6 percent.
Source: Financial Times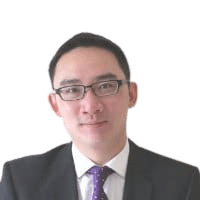 Jackson has over 15 years experience as a financial analyst. Previously a director of Stockcube Research as head of Investors Intelligence providing market timing advice and research to some of the world's largest institutions and hedge funds.
Expertise: Global macroeconomic investment strategy, statistical backtesting, asset allocation, and cross-asset research.
Jackson has a PhD in Finance from Durham University.