After falling sharply from 26,250 this month, the Dow Jones Industrials Index appears to be stabilising. More interestingly, its recent pivot low is sketching a technical pattern known as the Head-and-Shoulders (see below).
Is this pattern tradable? That depends on the chart's context. It works best when prices endure a period of fear which results in mass selling. After a failed retest of the lows (forming the 'right shoulder'), prices gradually recover.
Perhaps we are selling part of this recovery rally in the Dow. Interest rates are falling somewhat – 10-year US bond yield is now close to 3%; while crude prices are down significantly from its October highs. Both factors are consumer positive. So a gradual rebound into 26,000-26,200 is possible, given the lack of technical resistance until that area. But for the index to hit new all-time highs, the index needs more base building as to rebuild investor confidence.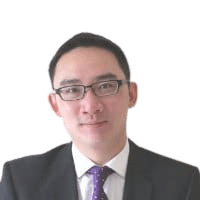 Jackson has over 15 years experience as a financial analyst. Previously a director of Stockcube Research as head of Investors Intelligence providing market timing advice and research to some of the world's largest institutions and hedge funds.
Expertise: Global macroeconomic investment strategy, statistical backtesting, asset allocation, and cross-asset research.
Jackson has a PhD in Finance from Durham University.