In 2017, the Eurozone economy surged to a high point. But just a few months later, the region's economy struggled. Adding to its woes was the end of QE.
But the latest Eurozone IHS Markit purchasing managers' index is showing a flicker of economic life. Will this herald the start of an economic rebound? I am not so sure. Both the Aussie and Chinese growth rates have dialled down this week.
If you look at the Euro's exchange rate, it has not really reacted positively. Against the USD, the rate has remained south of the long-term trend indicator. Prices are trading near the major support at 1.126-1.122 (see Featured Chart). Note that the moving average itself is pointing downwards.
Versus the Swiss Franc, the rate is too struggling, although I note support emerging at 1.130. An upward dynamic to 1.145 is required to damage the downtrend and initiate a recovery rally (see below).
Overall, the Euro is not performing well, although you can argue that the currency might be building a base. There was no new lows for some weeks. Watch to buy, and only when the rate displays firm upside breakouts.
List of FX Brokers on GoodMoneyGuide.
> Forex Brokers > Euro flat despite positive economic data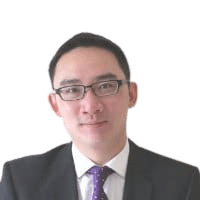 Jackson has over 15 years experience as a financial analyst. Previously a director of Stockcube Research as head of Investors Intelligence providing market timing advice and research to some of the world's largest institutions and hedge funds.
Expertise: Global macroeconomic investment strategy, statistical backtesting, asset allocation, and cross-asset research.
Jackson has a PhD in Finance from Durham University.