Troubles in BA and Ryanair are helping easyJet to affirm its full-year target.
In today's trading statement (October 7), easyJet's CEO Johan Lundgren said:
"As a result of our self-help initiatives and the increased demand due to disruption at British Airways and Ryanair, we anticipate achieving headline profit before tax for the full year 2019 of between £420 million and £430 million, in the upper half of our previous guidance range."
Passenger numbers increased by 8.6% to 96 million as EZJ's capacity rose 10% to 105 million.
Meanwhile, easyJet's total revenue per seat at constant currency for FY 2019 will decrease by 2.7% but for the second half it will increase by 0.8%. This is a positive switch from easyJet's earlier estimation.
Cost, however, will increase by 12% as higher capacity, fuel costs and adverse FX movements. Total fuel cost is £1,420 million.
Verdict: The business case for investing in easyJet remains strong. As other airlines wobbles, easyJet remains a beacon of stability. This has proved to be an attraction for customers. The sharp rebound in easyJet's share price is a testament of this positive sentiment. Prices jumped nearly 35% higher from its summer lows of 850p (see below).
Technically the stock's multi-month downtrend appears to be over. The breakout at 1,000p has led to a 15% rally into 1,150p, with sideways supporting emerging at 1,100p.
EZJ's share price trades at 1,120p in early morning trades, down 4% from Monday close.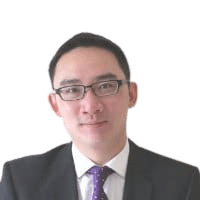 Jackson has over 15 years experience as a financial analyst. Previously a director of Stockcube Research as head of Investors Intelligence providing market timing advice and research to some of the world's largest institutions and hedge funds.
Expertise: Global macroeconomic investment strategy, statistical backtesting, asset allocation, and cross-asset research.
Jackson has a PhD in Finance from Durham University.