One of the growing trends of late is the strength of the US Dollar.
Against the Euro, prices have shifted one notch lower. At the time of writing, prices are changing hands near its multi-month lows beneath 1.120 (see Featured Chart). The extends the rate's long-term downtrend, possible into the major round number level at 1.100.
Versus the Swiss Franc, the rate broke out forcibly this week, above the key psychological level at 1.000 (see below). This clearance of the massive range resistance suggests a period of 'disequilibrium'. The near-term target is 1.035.
Against Pound Sterling, the rate has slipped beneath 1.300. Thus breaking the triangle pattern to the downside. The next downside target is 1.280.
The question now is why is the greenback so strong. Normally, this currency appreciates when risk aversion is high. With US stocks trading near their record closes, this does not appear to be the case. Perhaps investors are anticipating the US economy to outperform other countries. Whatever the reason, the dollar is moving fast and this trend may last for some time.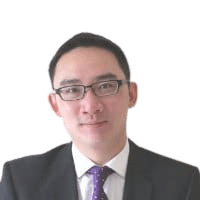 Jackson has over 15 years experience as a financial analyst. Previously a director of Stockcube Research as head of Investors Intelligence providing market timing advice and research to some of the world's largest institutions and hedge funds.
Expertise: Global macroeconomic investment strategy, statistical backtesting, asset allocation, and cross-asset research.
Jackson has a PhD in Finance from Durham University.