Bitcoin is famous – or notorious – for its price volatility. Its wild swings always catch most investors by surprise.
Just when Bitcoin looked like its ascent was unstoppable last week, prices plummet. The crypto-coin slumped beneath $10,000 today. From its June 26 peak near $14,000, this correction is now nearly 30% deep and growing. The more important psychology blow was the fall below the round number level at $10,000 – a level that was mentioned earlier as support.
So now the burning question is: Will Bitcoin correct further? Technically, it appears yes. Downward momentum is strong and the next support is noted at $9,500, followed by another at $9,000. The latter appears to be an accumulation point earlier. Thus a rebound from here is possible.
Turning to other assets, it appears that UK's FTSE 100 Index is on the cusp of a minor breakout. Prices have been testing the 7,500 resistance for some time but the pattern of rising low suggests an impending bullish breakout.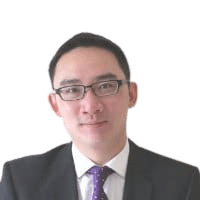 Jackson has over 15 years experience as a financial analyst. Previously a director of Stockcube Research as head of Investors Intelligence providing market timing advice and research to some of the world's largest institutions and hedge funds.
Expertise: Global macroeconomic investment strategy, statistical backtesting, asset allocation, and cross-asset research.
Jackson has a PhD in Finance from Durham University.