Traders and investors are continuing to hold bearish views on the Metro Bank (MTRO). Bears also target SIG plc on worsening construction outlook
The latest data on net short positions, available from the FCA here, showed MTRO to be second most shorted stock in the LSE, exceeding 10%. The bears are targeting the stock because the bank is under immense pressure to raise funds. MTRO has already fallen by more than 85% in the past year (see Featured Chart). Short-sellers will only exit their positions on significant fundamental improvement here.
Meanwhile, traders are targeting the UK construction sector. Just recently (7 Oct), the construction group SIG plc (SHI) announced worse-than-expected results. The firm noted a 'deterioration in the level of construction activity'. Its share price immediately slumped by more than 20% (see below). Expect short interest to increase here.
For Cineworld (CINE), expect its share price to come under more pressure as short sellers continue to hold significant short positions here. The major support at 200p is being eroded consistently.
Lastly, short sellers are finding their way into the retail sector. One example is Pets At Home (PETS). The stock has rallied significantly from its 2019 lows. The failure to reassert the uptrend beyond 240p suggests a technical change has commenced. The break below the 220p support was a warning signal that a further decline is possible (see below). Kingfisher (KGF) is also under growing selling pressure.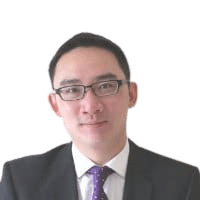 Jackson has over 15 years experience as a financial analyst. Previously a director of Stockcube Research as head of Investors Intelligence providing market timing advice and research to some of the world's largest institutions and hedge funds.
Expertise: Global macroeconomic investment strategy, statistical backtesting, asset allocation, and cross-asset research.
Jackson has a PhD in Finance from Durham University.