Are European equity markets poised for a further rally?
Last Friday, some European indices rallied to their multi-week highs. These advances broke their multi-month downtrends. In particular, the DAX Index gapped up decisively above its near-term resistance at 11,000 (see Featured Chart). This is DAX's strongest rally in months.
For the CAC40 Index, its medium-term downtrend is too under pressure as it gapped up at 4,800 (see below). This affirms a V-shaped base pattern and prepares it for another leg up. However, there appears to be near-term resistance at 4,900-5,000.
Even the Italian FTSEMIB Index is trading at the top of its base at 19,600, gathering strength for a potential upside breakout. This follows from a failed downside breakout at 18,400.
Overall, the patterns in these equity indices are medium-term bullish. But be aware these market rallies might be short-term overbought. I would not rule out a consolidation in the days ahead, especially when economic data disappoint.
An overview of some spread betting brokers to trade Equity Indices with here.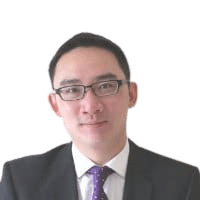 Jackson has over 15 years experience as a financial analyst. Previously a director of Stockcube Research as head of Investors Intelligence providing market timing advice and research to some of the world's largest institutions and hedge funds.
Expertise: Global macroeconomic investment strategy, statistical backtesting, asset allocation, and cross-asset research.
Jackson has a PhD in Finance from Durham University.