Five-Point Summary (source)
Bank of England voted unanimously to hold the policy rate unchanged at 0.75%; bond purchases stay at £435 billion
MPC notes the rising risk from the Sino-US trade war, noting that the 'trade war between the United States and China has intensified, and the outlook for global growth has weakened.'
Brexit is making the UK economy and Pound Sterling more volatile. UK economy to 'follow a wide range of paths over coming years.'
Inflation (July) of 1.7% is below the 2% target, despite a fairly tight labour market
In the event of a no-deal Brexit, the MPC predicts that 'exchange rate would probably fall, CPI inflation rise and GDP growth slow.'
Overall, the UK central bank is pretty cautious in its economic outlook. The continuing tussle on Brexit is casting a long shadow on the UK economy and Pound Sterling. Will a no-deal Brexit prevail? Will Parliament be able to stop it? Will the Johnson administration come up with a suitable Brexit plan in 12 days time? Nobody knows. Right now, eleven supreme court judges are deliberating on the legality of the prorogation of Parliament. Brexit has produced so many moving parts that even the central bank finds it hard to forecast its impact accurately.
However, investors are betting that the risk of a no-deal Brexit has declined. Sterling, since earlier September, has been rising across most pairs. Versus the US dollar, the FX rate climbed from 1.200 to 1.250 (see below). But unless I see more concrete evidence that rules out a no-deal Brexit, the rally in Sterling may be getting ahead of itself.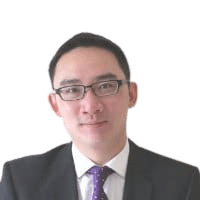 Jackson has over 15 years experience as a financial analyst. Previously a director of Stockcube Research as head of Investors Intelligence providing market timing advice and research to some of the world's largest institutions and hedge funds.
Expertise: Global macroeconomic investment strategy, statistical backtesting, asset allocation, and cross-asset research.
Jackson has a PhD in Finance from Durham University.