One of the rare bright spots among the UK large-caps is the pharma sector.
AstraZeneca (AZN), for example, is maintaining the upward pressure into new long-term highs following an explosive 'breakaway gap' on July 25 (see Featured Chart). When a stock exhibits such a pattern, be mindful of the powerful upward drift in the following weeks.
A competitor of Astra is GlaxoSmithKline (GSK). This stock, too, broke out to new long-term highs on July 29. But its relative strength is comparatively weaker against AZN. Prices rose to as high as 1740p before consolidating into its prior trading range at 1,600-1,640p. A positive note is that this consolidation is holding firm above the 50-day moving average.
At this point, we have to ask: Are these large-cap pharmas still a buy? Yield-wise, probably. AZN and GSK are yielding at around 2.9% and 4.7% respectively, higher than long-term gilts. But you have to be aware of the potential reversionary price moves in AZN after it had a four-week uptrend. Whilst the stock is still amidst a bull trend, wait for setbacks to add.
GSK, in comparison, is less overbought due to the regression to 1,640p. This stock has been a disappointment for many years. Prices are relatively flat with choppy moves. Bear in mind this characteristics when trading GSK.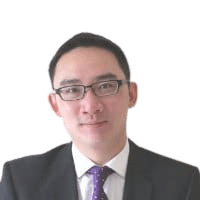 Jackson has over 15 years experience as a financial analyst. Previously a director of Stockcube Research as head of Investors Intelligence providing market timing advice and research to some of the world's largest institutions and hedge funds.
Expertise: Global macroeconomic investment strategy, statistical backtesting, asset allocation, and cross-asset research.
Jackson has a PhD in Finance from Durham University.