Are traders expecting the elimination of a 'No Deal' Brexit come March 29? After PM May's Commons defeat on January 15, Sterling saw its fortune change, slowly at first but with gathering momentum.
Against EUR, the rate is now flirting with a multi-quarter upside breakout (see Featured Chart). This is quite a turn for the FX rate, which was about to tumble out of the range just a few weeks earlier.
Against the greenback, the rate also broke through the 1.300 psychological level. More importantly, the rate has flipped significantly north of the long-term 150-day moving average for the first time since May 2018 (see below). The rate is now probing the 1.320-1.330 resistance band.
Is the market getting ahead of itself? Or has the political reality shifted decisively against a Hard Brexit? At this point, I would think both. Market prices are notoriously known for pricing in events that failed to materialise. And the probability of a Hard Brexit remains large. However it seems Brexit could be delayed. Hence Sterling's recent rally.
From a trading perspective, Sterling's rally is near-term overbought. Near-term weakness is possible.
List of FX Brokers on GoodMoneyGuide.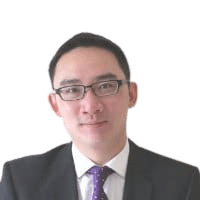 Jackson has over 15 years experience as a financial analyst. Previously a director of Stockcube Research as head of Investors Intelligence providing market timing advice and research to some of the world's largest institutions and hedge funds.
Expertise: Global macroeconomic investment strategy, statistical backtesting, asset allocation, and cross-asset research.
Jackson has a PhD in Finance from Durham University.