If not for the £2.7 billion debt pile, AA plc (AA.) would look like a classic Graham stock to buy.
Today, the roadside operator announced its interim results. In summary:
Membership stabilising at 3.19 million
Six-month revenue £491 million, largely unchanged from 2018, with operating profits up £120 million
Growth in its insurance business
Interim of 0.6p
So, the burning question for investors thing of shorting the stock is this: Is AA's results enough to turn around its share price? Judging from the market verdict this morning, it seems 'no'. AA's share price was flat at 70p in mid morning trades due to a lack of firework results.
In its presentation, the management was keen to highlight its good profits and free cash flow. AA's free cash flow rose to £44 million in 1H and this figure is expected to go up to £80 million for FY20.
While this is a positive development, what concerned investors is found on this slide:
Source: AA 
The company is struggling under a debt pile of nearly £2,700 million. AA businesses are not growing fast enough to reduce this tower of debt. The company even had to chop its dividend last year to save cash. To compare, AA's equity capitalisation is only £420 million. It is obvious that AA is a highly leveraged company.
Verdict: Since its IPO in 2014 at 250p, AA has been disappointing investors year after year. From its peak at 430p, prices are now down a staggering 84 percent. Today's interim results did not solve AA's core problem. The fact that prices have remained steadfastly beneath its long-term trend lines – 40-week moving average – tell us volumes. While prices may rebound from time to time, we are not in a hurry to buy.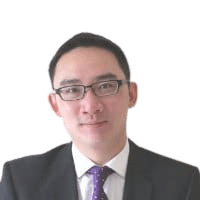 Jackson has over 15 years experience as a financial analyst. Previously a director of Stockcube Research as head of Investors Intelligence providing market timing advice and research to some of the world's largest institutions and hedge funds.
Expertise: Global macroeconomic investment strategy, statistical backtesting, asset allocation, and cross-asset research.
Jackson has a PhD in Finance from Durham University.